Open Human Plasmid
Product Description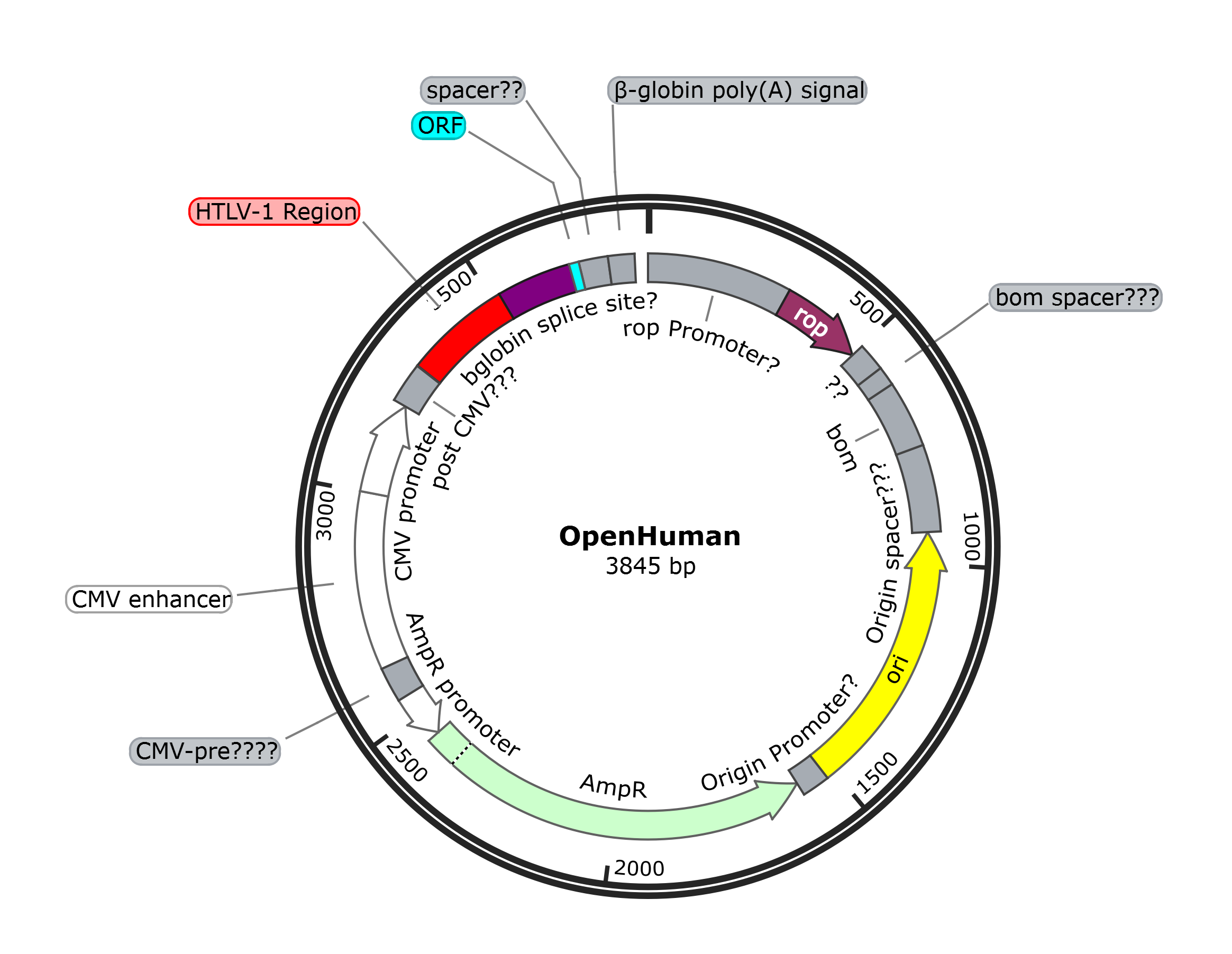 3845bp plasmid optimized for gene expression in human cells. contains an open reading frame to clone in genes either through a 5'XhoI - 3' BamhI digest/ligation or using either of the unique sites for gibson or other assembly.
Snap Gene Annotated Sequence File
This item will not ship till the week of October 9th.