Genetic engineering involves modifying an organism's DNA to deliberately change an aspect of the organism for a particular purpose. This kit demonstrates the power and simplicity of genetic engineering by adding plasmid DNA to the yeast Saccharomyces cerevisiae so that it turns a fluorescent green color from expression of the Green Fluorescent Protein (GFP).
The yeast in this kit are laboratory yeast that don't ferment well. This kit and DNA only work with the laboratory yeast provided.
This kit requires ~10 hours of work over the course of at least 2 days. It includes everything you need and teaches many molecular biology and gene engineering techniques.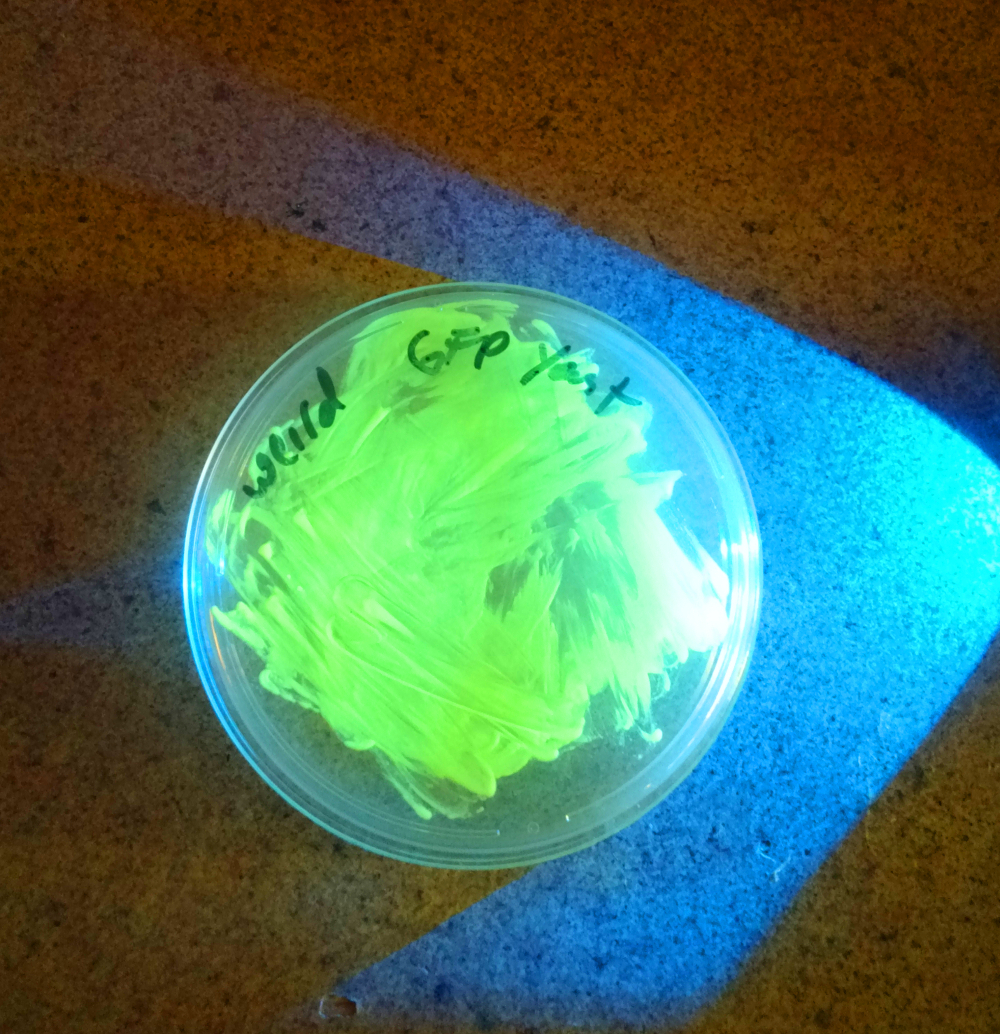 Kit contains
CM Agar Minus Uracil
YPD Agar
S. ceravisiae strain
Glass Bottle
Inoculation Loops
10-100uL Pipette
Pipette Tips
14 Plates
Microcentrifuge tube rack
5 Pairs Nitrile Gloves
25 microcentrifuge tubes
50 mL Tube for Measuring Liquid Volume
TransEyeLuminator Glasses with blue lights
Yeast transformation buffer 100mM LiAc 30% PEG 8000 10% DMSO
GFP plasmid
BY4741 Yeast Strain
Very fun, very simple
Jake on 17th Aug 2016
A nice simple project kit. Great for kids or people new to synthetic biology.